NEWS!

ClimateMaster announces the launch of its Tranquility® Vertical Stack (TSM) Series heat pump units, offering simple, cost-effective installation combined with the industry's highest energy performance in the vertical stack product category. Available in ¾- through 3-ton capacities, the units are engineered to provide energy-efficient heating and cooling as part of either boiler/cooling tower or geothermal heating and cooling systems. Read the press release here.

---

ClimateMaster is proud to announce the expansion of our Tranquility® Modular Water-to-Water (TMW) Series. Now available in 30-ton and 50-ton sizes, we have expanded to product line to include a 70-ton unit. The TMW Series offers industry leading efficiency and capacity with advanced features, quiet operation and application flexibility all at competitive prices. Read the press release here.

---
ClimateMaster releases the Tranquility® High Efficiency Two Stage Compact (TZ) Series. Read the press release here.

---
ClimateMaster is now offering the Tranquility® Compact Belt Drive (TC) Series in sizes 160 (13.3 tons), 192 (16 tons), 240 (20 tons) and 300 (25 tons). These sizes are only available in a vertical cabinet.


---
ClimateMaster announced an efficiency breakthrough with introduction of the TrilogyTM 40 series, the first geothermal heat pumps ever certified by the Air Conditioning, Heating, and Refrigeration Institute (AHRI) to exceed 40 EER at ground-loop (GLHP) conditions. Read the press release here.


---
Former contractor and current president of ClimateMaster, Dan Ellis, talks about his journey in the business and the future of geothermal. Listen to the podcast from theNEWS.


---
New vertical option available for the Tranquility® Compact (TC) Belt Drive Series.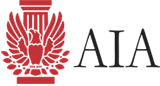 ClimateMaster AIA (American Institute of Architects) Courses Now Available.

Click here to read more on the AIA Approved course offerings, click here to see the scheduled dates and locations, or click here to set up a Lunch-and-Learn session at your office.